Swipe to the left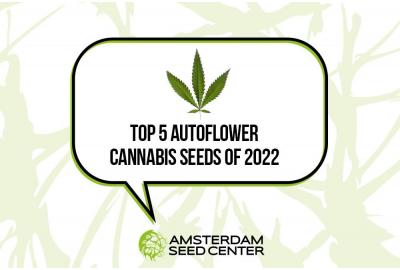 Top Five Best Selling Autoflowering Cannabis Seeds 2022
Top Five Best Selling Auto-flowering Cannabis Seeds 2022. (so far)
In 2022 you need to be as informed as you can be when buying cannabis seeds online. There is more choice than ever before. The Amsterdam Seed Center fridges get constantly updated with new and popular cannabis genetics. We've been riding the wave of US genetics and CBD strains, testing cannabis strains with concentrations of THC that are off the chart. All while keeping our extensive library of cannabis seeds fully stocked and in good order. 
Our growers are spoiled rotten for choice when picking a cannabis seed to grow. The market moves fast, and it can be challenging to keep up with the number of changes and new strains. Luckily for you, we want to save you time – we have over 1200 cannabis strains – so we put a list of our Top Five Best Selling Auto-flowering Cannabis Seeds 2022 (so far).
Firstly, however, we should pay tribute to Ruderalis, the wonderfully resilient and versatile plant that makes our beloved Auto-flowering strains a reality.
What is Ruderalis? 
Ruderalis is a species or subspecies of cannabis typically found in Eastern Europe and Russia. Many believe that Ruderalis is a descendant of Indica genetics that evolved to withstand or even thrive in harsh and testing climates. 
Compared to the better-known Sativa and Indica species of cannabis, Ruderalis is a short and thin plant with a low concentration of THC. It also differs in how it flowers. Ruderlalis will begin to flower according to the plant maturity 21 - 30 days after germination rather than the light cycle it is on, like Indica and Sativa.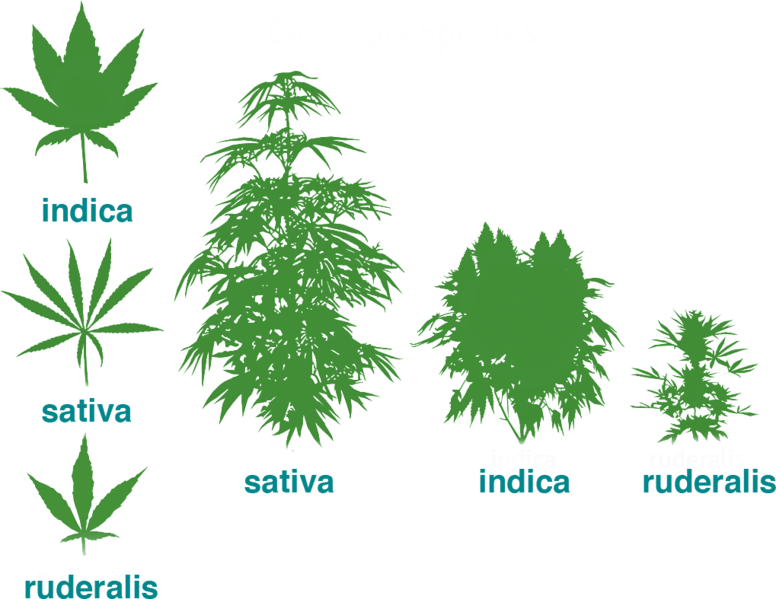 Why Ruderalis? 
Botanists out there will know the term Ruderal refers to a plant that grows in disturbed lands or the environment caused by nature and by man. In addition, the Russians specifically named the cannabis genetic Ruderalis to distinguish species of cannabis that have 'escaped natural or human cultivation.
Now that botany class has finished. Let's get down to the business of best selling cannabis seeds 2022.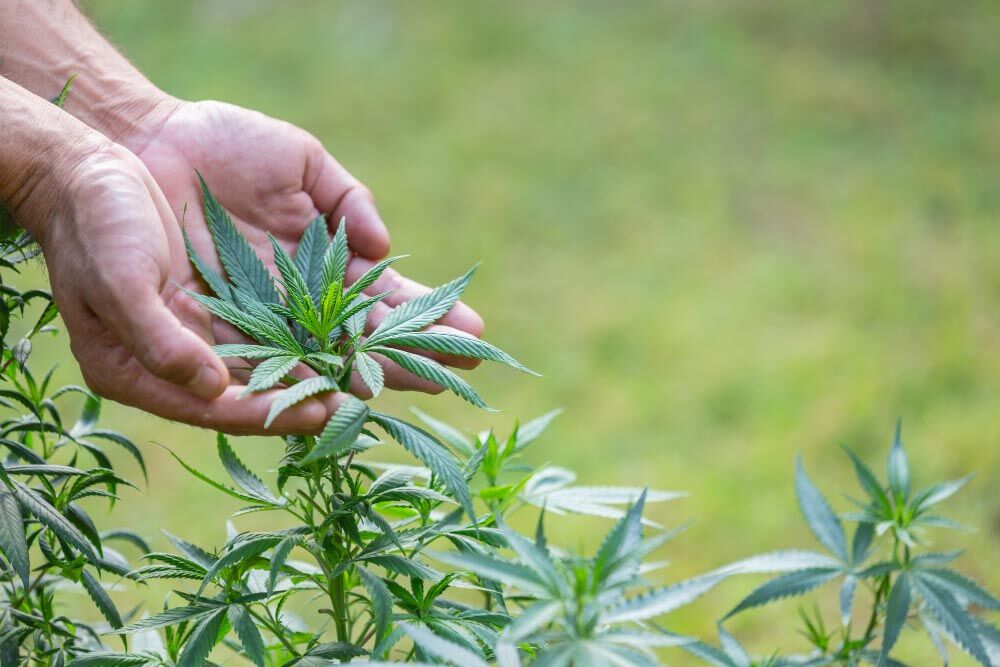 Top Five Best Selling Auto-flowering Cannabis Seeds 2022
Super Skunk Auto (Sensi Seeds)
We start our best-selling cannabis seeds list with an auto-flowering version of the original feminised cannabis strain, Super Skunk #1. The original Skunk #1 has played a significant part in cannabis culture and has led to many other famous cannabis strains such as cheese. 
Super Skunk Auto retains all the qualities of the original all-around performer. It is perfect for the novice grower because it is easy to grow, and the quality of the plant is constantly good. The auto version of Skunk #1 is a precise cross of Skunk #1, a specially selected Afghani Hash plant and one of Sensi Seeds best selling auto-flowering cannabis strains.
The more light this plant is exposed to, the better, but due to its fast flowering nature, it will make the most of the long mid-summer days and finish within 63-70 days from germination.
Auto Kong 4 (Paradise Seeds)
This mighty auto-flowering cannabis strain has been kicking around for a couple of years and is very popular. A part of the Tommy Chong Collection, Auto Kong 4 is Paradise Seeds' take on the famously potent Gorilla Glue.
To create this hybrid auto-flower, an original Gorilla Glue crossed with a Pandora - the original Paradise Seeds auto-flowering cannabis seed - for four generations. Pandora auto-flowering cannabis seeds are famed for their stability and outdoor performance, and Gorilla Glue is known for its potency and high concentration of THC. This combination has led to a real king of the jungle type of strain.
Interestingly, the breeders at Paradise Seeds noticed Auto Kong 4 was developing two phenotypes. The first was more Sativa with a lemony acidic taste but leaned more towards Gorilla Glue. The second was an Indica, sweeter and influenced more by the Pandora parent. In that respect, Auto Kong 4 is a proper 50 / 50 hybrid that is easy to grow and produces big resin-coated flowers strong enough to sedate a primate.
Auto Critical Orange Punch (Dutch Passion)
Auto Critical Orange Punch is one of the strongest auto-flowering cannabis strains in the Dutch Passion library. It produces heavy yields of white-coloured resin-coated flowers that carry a skunky citrus aroma and deliver a rich Afghani hash taste.
Auto Critical Orange Punch is a 50/50 hybrid cross with Auto Critical Bilbo. Users will get a plant that is easy to grow, making it suitable for novices and experience a pleasant, long-lasting high.
Auto Critical Orange Punch is a great addition to the orange cannabis family, and we are pleased to see our growers seem to think so.
Super Lemon Haze Auto (Greenhouse Seeds Co.)
This auto-flowering cannabis strain is a version of another of the most famous cannabis strains in the world. You can read more about the history of this most delicious strain on the product page. 
Super Lemon Haze Auto has the same complex Sativa high as the award-winning feminised version and the same distinctive citrus lemon taste that made the strain famous in the first place.
Like most other auto-flowering cannabis seeds, Super Lemon Haze Auto has a life cycle of 9 weeks and is ideal for fans of Super Lemon Haze who don't have the time to grow the feminised version of this classic strain.
Strawberry Pie Auto (Fast Buds Auto)
Fast Buds by name. Fast Buds by nature. These cannabis breeders have built a substantial fan base in Europe and remain popular with our growers. 
That fan base is partly down to the success of strains like Strawberry Pie Auto and their performance. Strawberry Pie Auto clocks in an incredibly impressive 26% THC while delivering a well-rounded relaxing high. This Fast Bud's auto-flower is easy on the eye, too, displaying orange hairs, light purple, red, and lightly coloured green leaves and flowering with reddish hues.
If you're still looking for reasons why it made our Top Five Best Selling Autoflowering Cannabis Seeds 2022, throw in that it is a plant that performs well in all environments, tastes sweet but gassy, and that resin forms on the flowers to give them a frost-like appearance. Oh and like most auto-flowering cannabis seeds, it will finish nine weeks from germination.