Our special selection of
TOP 5 AUTOFLOWER CANNABIS SEEDS
Are you looking for the best autoflowering cannabis seeds?
We selected the top 5 best performing autoflower cannabis seeds to make choices a bit easier for you ;). Need more choice? Check out all autoflower cannabis seeds. The following strains are in random order.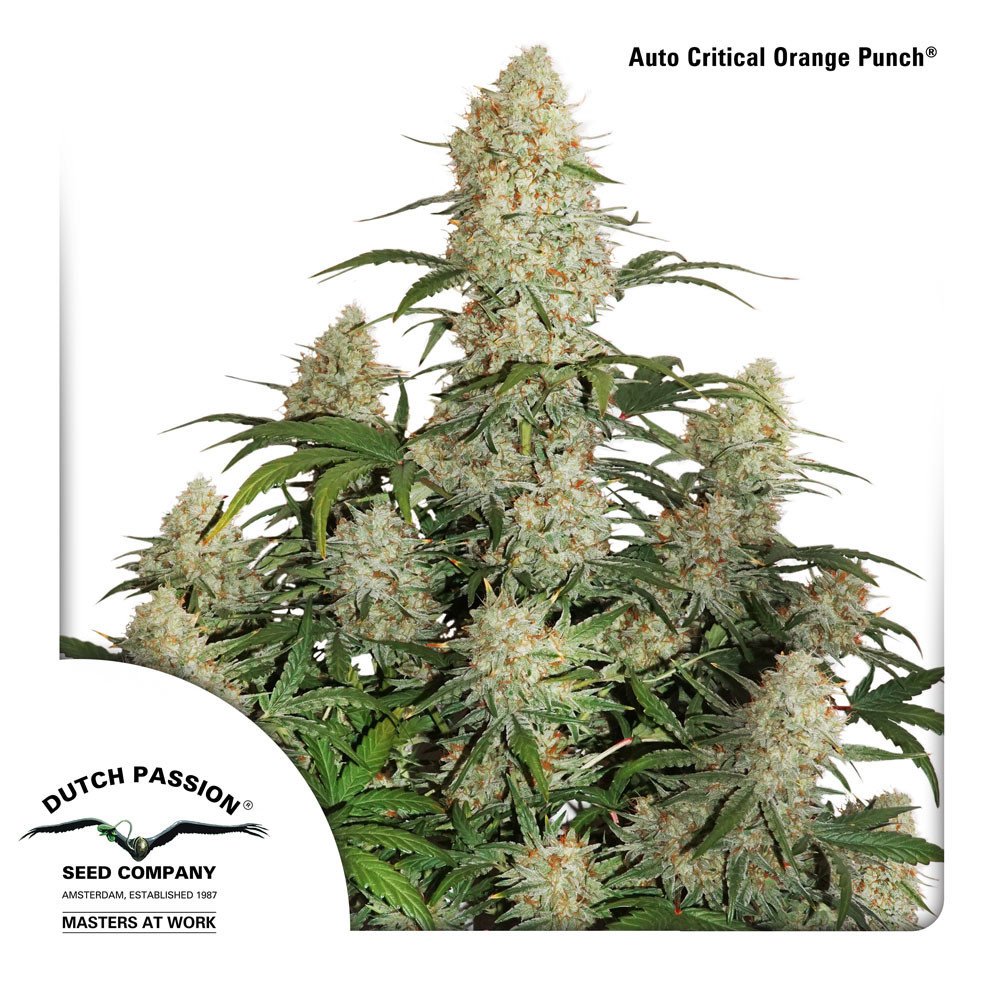 Auto Critical Orange Punch from Dutch Passion
Auto Critical Orange Punch is a feminized Autoflower seed variety, the first Dutch Passion auto to use Critical genetics. This auto takes around 75 days to grow from seed to harvest and is easy to grow. She thrives under 20 hours of daily light and delivers genuine XXL harvests. The genetic foundation was Grandaddy Purps x Orange Bud (and was called Orange Punch) which gave great potency and taste but yields were below average until crossed with an elite XXL Auto Kritical Bilbo.
Auto Critical Orange Punch is one of our strongest varieties with very heavy yields and buds that are white with resin. Some phenotypes can take an extra week or two at the end and deliver even heavier yields than normal. She usually reaches 70-100cm indoors, with a skunky citrus aroma and a rich Afghan hash taste. The powerful euphoric high is particularly pleasant and long lasting.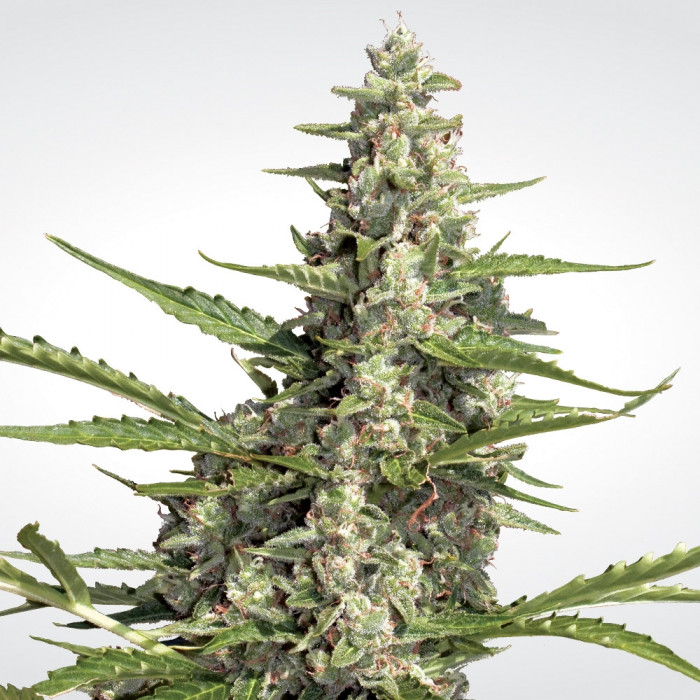 Pandora from Paradise Seeds
This variety is possibly the best choice when you want to harvest early and in Mediterranean areas even have multiple harvests per season. A must have in every garden, balcony or even in the window. Our Pandora, named after the Greek goddess, embodies the feminized perfection among the automatic blossoming strains.
Pandora is our novelty in automatic blooming varieties. No doubt currently the best automatic in the world.  The automatic genes are preserved but other than that she is a real Indica variety along the lines of Afghani, Spoetnik and Sensi Star. The plants are compact and so are the aromatic buds. Pandora is a medium sized plant, approximately 90 cm indoors to 1.20 tall outdoors. The plants will yield a firm amount of long sized compact buds,  topped with a big layer of resin. The leaf to calyx ratio is ideal for quick manicuring. The overall effect is powerful and long lasting.  Pandora finishes within 65 days from seed to harvest, with an impressive yield, up to 100 grams per plant.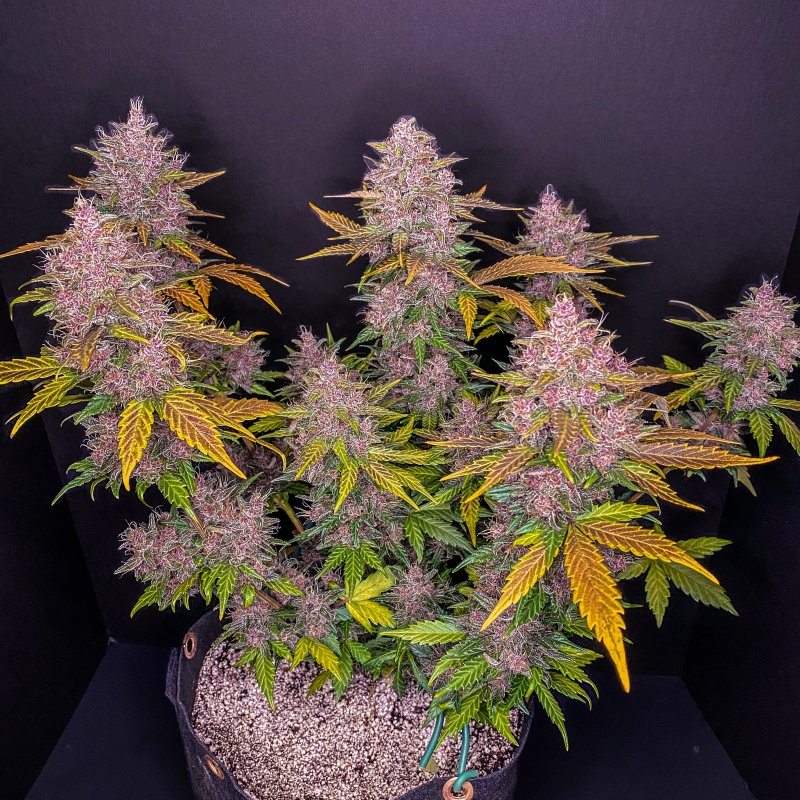 LSD-25 Auto from Fast Buds Seeds
LSD-25 is a straightforward strain that's so easy to grow, we can safely recommend it to first time growers. She'll forgive your mistakes and clumsiness while you learn. Incredibly vigorous genetically, she will withstand pH swings, interruptions in light, excessively high and low temperatures, and haphazard feeding schedules. There's only one thing about LSD-25 that we would like to warn you about: this strain is a real water gulper, so don't forget to water it regularly. It demonstrates great growth characteristics in all methods of cultivation: coco, hydro, aero, and others.
Plants reach 70 to 120 cm in height (2.2 – 4 ft) and are bulky, but feel free to train them and bend their compact branches as needed. This is a real champion that's fast from start to finish - from the appearance of the first pair of leaves to harvest, which represents a period of just 8 weeks. Like all the strains in our catalog, LSD-25 is good for cultivation outdoors, in greenhouses, and indoors. She steadfastly endures adverse soil conditions and high humidity, in which any other hybrid would fall victim to mildew.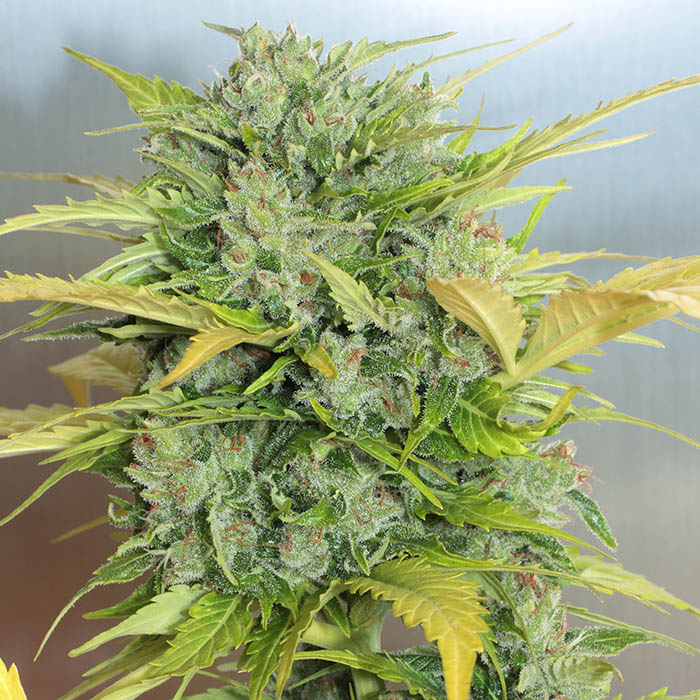 Auto AK-47 from Serious Seeds
At last our multi award winning AK47 in an autoflowering version. The plants will finally reach a height of 75-100 cm. Quite strong smelling plants with full big buds, covered in crystals and a sweetish, fruity, bit lemony and a bit spicey odour. Strong in effect, THC only, no CBD. Medicinally grown plants can be used for chronic pains, anxiety and as mood enhancer. Can be grown anywhere indoors or outdoors.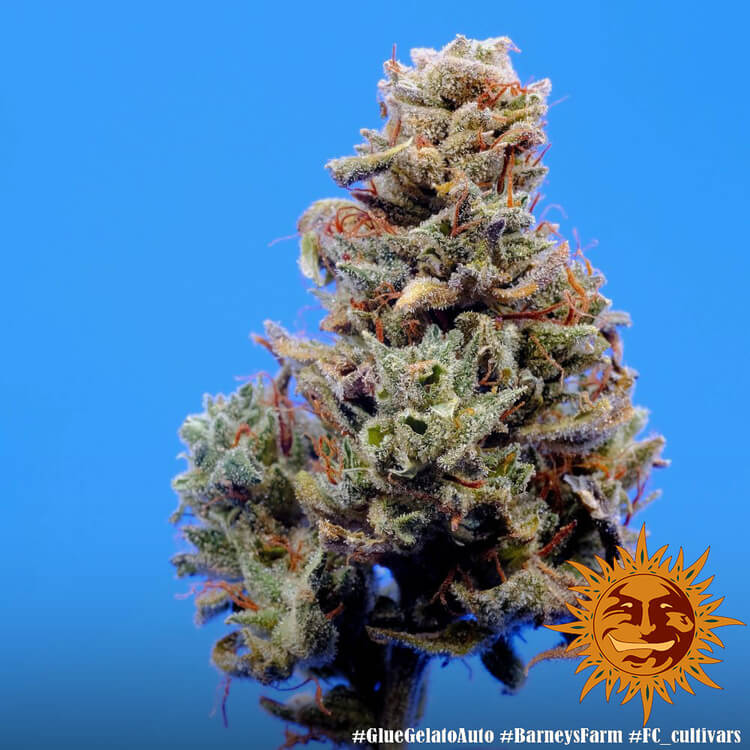 Glue Gelato Auto from Barney's Farm
Are you ready to experience the GLUE GELATO AUTO™? Elite West Coast cuts have been discovered and melded into an autoflowering jewel. Make sure you try this mouth-watering mixture of Gelato and Glue at their finest. Suddenly she will send you into a sublime and soothed state. Let her unleash her mesmerising magic on you as heavenly feelings wash over your body, all your cares disappear, and a tranquil, settled frame of mind takes over. Glue Gelato can be relied upon to change your mood for the better.
Don't miss out on this potent pistil party – it's a really simple matter  to take her from seed to bud in only 70 days, give her a try, you'll be glad you tried Barney's GLUE GELATO AUTO™.
Check out our other top 5 lists
Contact us and we will help you further.