Our special selection of
TOP 5 INDICA CANNABIS SEEDS
Life is hard enough, so we want to make it easier to buy cannabis seeds online. We have to admit we have already made it pretty easy to buy cannabis seeds online. But with our Top 5 best performing Indica strains in one place, it's never been easier to buy seeds.
So you've read Indica vs Sativa: What are the differences? You've learned about different types of cannabis, and you've decided that you'd prefer to grow an Indica strain. Good choice. The next question is, what Indica strain should you grow? Try not to answer before you've checked out these Top 5 best-performing Indica cannabis strains.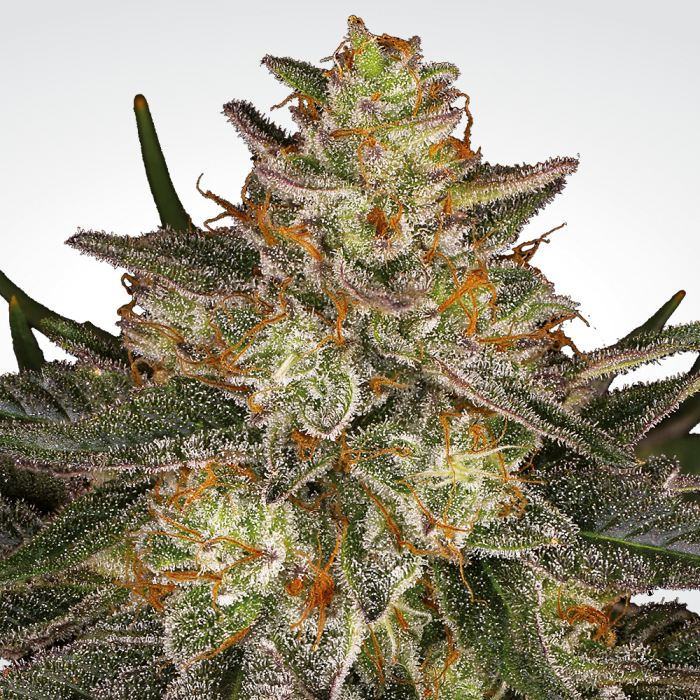 Dutch Kush from Paradise Seeds
Dutch Kush is straight out of the secretive world of Paradise Seeds. It is a short, bushy and powerful Indica plant that produces a distinctive growth pattern. The plant is easy to manage and is well suited to SOG (Sea of Green) or SCROG (Screen of Green). Dutch Kush will produce super dense resin-filled sticky buds and is best suited to indoor growing. Medical patients have reported that Dutch Kush is an effective treatment for stress and insomnia, and due to its high THC content, Dutch Kush is an effective pain killer. 
Starting at A$ 43.07£ 22.67CA$ 37.43CZK 636.03DKK 194.27€ 26.00PLN 119.96RUB 2672.10CHF 25.16$ 27.75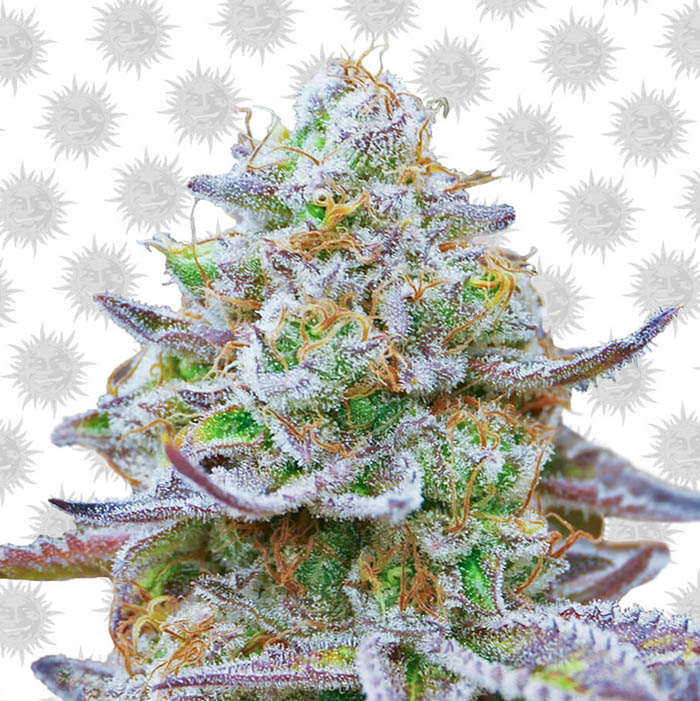 Gorilla Zkittlez from Barney's Farm
Barney Farm is having a trichome celebration, and we're all invited. Gorilla Zkittlez is an Indica cannabis strain packed with a potent high and a fruity taste. If grown outside and well cared for, this Indica beauty will thrive, hitting heights of up to 1.7m and yielding up to 2.5kg.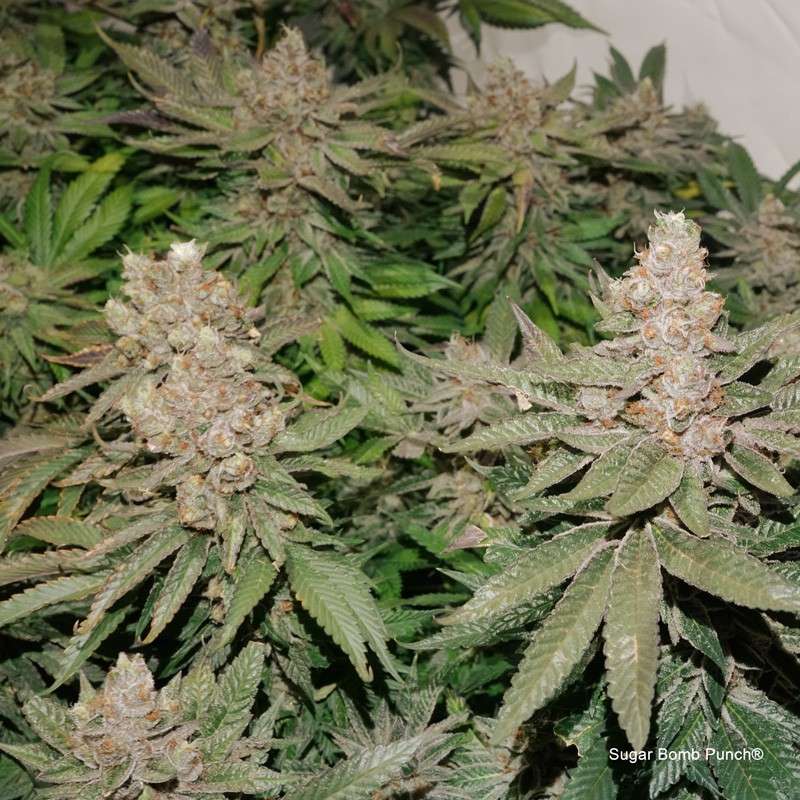 Sugar Bomb Punch from Dutch Passion
This one will light up your grow tent with glistening crystal-filled trichomes packed with cannabinoids. Sugar Bomb Punch is the offspring of THC Bomb x Critical Orange Punch x Bubba Island Kush, and it's the plant form of a bodybuilder. Due to its 20% THC levels, you can expect this one to provide a euphoric couch lock high. Growers will typically find four phenotypes, and they should look for the shortest pheno because it will develop deceptively dark, dank and ultra-strong buds. 
Starting at A$ 74.46£ 39.19CA$ 64.72CZK 1099.60DKK 335.86€ 44.95PLN 207.39RUB 4619.66CHF 43.49$ 47.97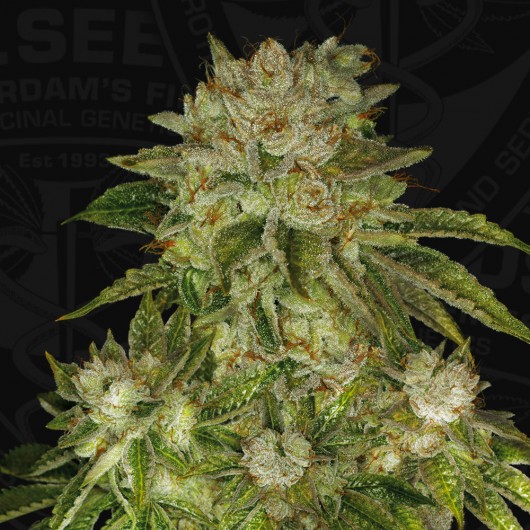 MK-Ultra from T.H.Seeds
T.H. seeds were inspired by the famous LSD projects in the 1950s when naming this one. MK Ultra has a piney flavour, a hypnotic high, and very tightly packed buds, resulting from a cross of a G13 and one of LA's finest cuts of O.G. Kush. This Indica cannabis strain has won multiple awards including, the 2003 Cannabis Cup. 
Sale

Special Price

Regular Price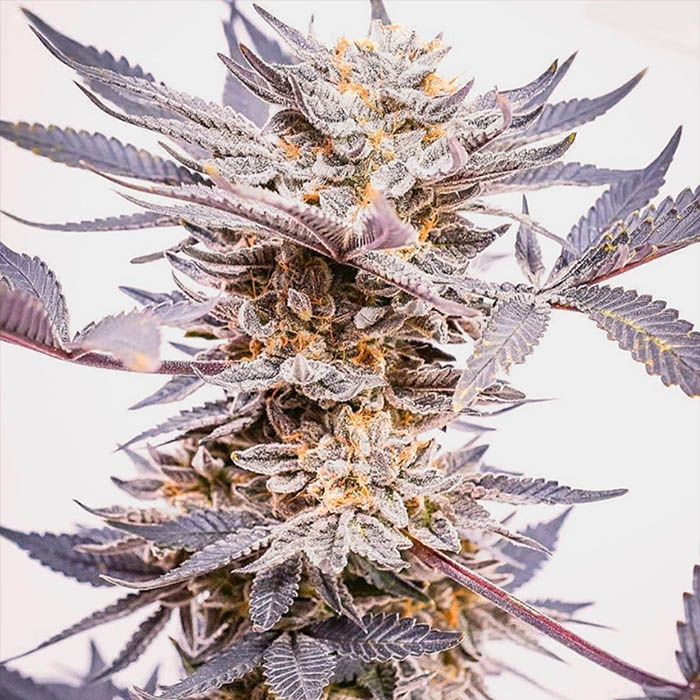 Grand Daddy Purple from Grand Daddy Genetics
Known as 'the real deal', Grand Daddy Purple has been much imitated but never better. This Indica is high-yielding and produces big beautiful dense buds that carry a dark purple tinge. The buds have a jaw-dropping aroma and an unforgettably sweet grape taste. Growers will find Grand Daddy Purple is suitable to grow both indoors and outdoors. 
We hope that we have made your life easier when it comes to choosing an Indica cannabis strain. If the one you want is not on the list and you can't see it in our webshop, drop us a line. We're happy to help. 
Check out our other top 5 lists
Contact us and we will help you further.