Swipe to the left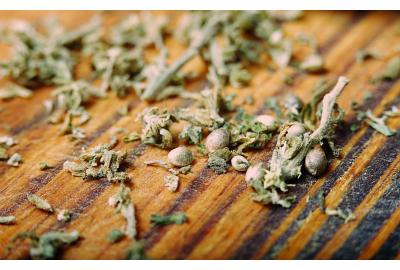 Congratulations, you've found a seed. More specifically a bagseed, as the seeds found in packaged or bagged flower are commonly called.
Maybe congratulations aren't quite in order. Depending on where it came from, who you ask, and if the seed is viable or not will affect your level of excitement.
While finding a seed in your stash is not ideal for truly exceptional flower and much less common than it once was, it is a pretty ordinary occurrence. Anyone who has been smoking cannabis for some time has undoubtedly come across a bagseed. Sometimes you'll notice one when grinding down some flower or you'll see it pop, spark, and crackle as the heat of your lit bowl pops the precious kernel within.
Ok, so you found a bagseed. Now what?