Fast Bud Seeds - Acheter des Graines de Cannabis en Ligne | Amsterdam Seed Center
With years of experience, fruitful work and close cooperation with some of the best growers in the States, we have decided to create our own seed bank in Europe.
Founded in 2010, Fast Buds has set out with one primary goal in mind - To present people with the most fashionable, trendy and superior Autoflowering genetics California has to offer and introduce them to growers around the planet.
FastBuds is present in both, the States and Europe. We make sure we are in the middle of the cannabis seed industry, so being in these regions ensures that we can offer and continue innovate our products to the best of our ability.
"
We are a team of professionals from Los Angeles, California. You best buy or seeds freshest at Amsterdam Seed Center. If you're in Holland you can also visit the fysical store in the city center of Amsterdam."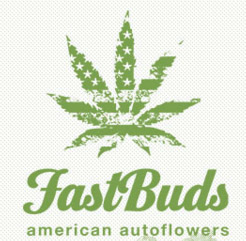 Affiner la recherche
Sexe

Féminisée

(13)

Type

La plupart Indica

(5)

La plupart Sativa

(2)

Hybride (40/60 - 60/40)

(6)

Type de floraison

Autofleurrissante

(13)

Temps de floraison (intérieur)

7-8 semaines

(1)

8-9 semaines

(12)

Taux de THC

Haute (15-20%)

(3)

Très haute (20% +)

(10)

Taux de CBD

Low

(13)

Rendement

Grand

(13)

Taille de la plante

Medium

(4)

Short

(9)
Vous n'avez aucun produit à comparer