Green House Seeds - Autoflowering
The Green House Seed Company ist eines der erfolgreichsten Unternehmen in der Cannabis world.Winner der viele internationale Auszeichnungen (34 High Times Cannabis Cups, 17 Highlife Cups und vieles mehr Privat Auszeichnungen in vielen Ländern) ist es Marktführer im Bereich Cannabis Zucht. Arjan, Inhaber und Gründer, wurde gefeierten The King of Cannabis für seine erstaunlichen Rekord von Cannabis Preise, die er im Laufe seiner Karriere gewonnen. Er ist seit jeher verpflichtet, die beste Genetik der Welt zu schaffen, und zu gewährleisten, dass die Erzeuger wählen die beste Genetik, basierend auf ihrem Standort, Logistik und Personal knowledge.Arjan sammelten Genetik und Landsorten aus der ganzen Welt, vor 25 Jahren, und die Jagd ist immer noch auf! Green House Seed Company Genetik sind das Ergebnis jahrelanger intensiver Zucht. Alle Stämme haben außergewöhnliche Heil sowie Freizeiteigenschaften sowie insbesondere Terpenprofile garantieren einzigartige Aromen und Geschmacksrichtungen.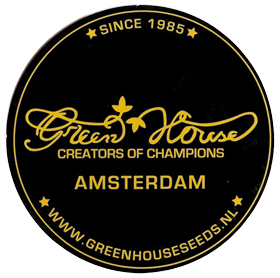 You have no items to compare.